14 Best FREE Motion Design Tools to Replace After Effect: 2D, 3D
Before starting your career as a VFX professional or a motion graphics artist, it's essential to buy professional software like Cinema 4D or Adobe After Effects to create your project, however, most of them are a huge investment if you are still pondering whether to put in full commitment!
Today, Eagle would like to introduce alternative motion design tools and software for 2D & 3D design to help you avoid the huge subscription fee, all of them are able to create basic motion design results, with time, we are sure you can master them to create an awesome project!
Without further ado, let's get started and take a quick sneak peek at each one of them! If you want to learn how to use them thoroughly, you can search for online tutorials.
---
Eagle App - Easily Organize & Browse your Motion Design Inspiration
Video from Rolando Barry (using Eagle as my 3D design library)
One step before you start getting more familiar with motion design tools, check out Eagle App! Eagle App is an on-premise software for anyone who works with any kind of digital materials, it lets you create a media and inspiration library, then organize and browse it easily using filters, categories and even with colors!
It supports over 90+ formats including audio, 3d objects, images, fonts, RAW files and more! Eagle has many great UI especially helpful for creative professionals and video artists to store and grab assets and bring them into GIMP or Blender with a quick drag and drop. It also serves designers as a bank for inspiration in and out of motion design inspiration.
---
The 14 Best FREE Motion Design Tools
【2D design software】
1. Renderforest- Make Videos Faster and Easier Than Ever

Image from Renderforest

Renderforest is a multifunctional design software, you can easily use it to make a video, video intros, animation, commercial animation, web design, very suitable for web designers, and people who don't need to use 3D functions. What's more, it even provides over 50,000 kinds of materials and more than 100 design templates. With Renderforest, beginners can also get started quickly!
Platform: Windows, macOS
Website: https://www.renderforest.com/
2. GIMP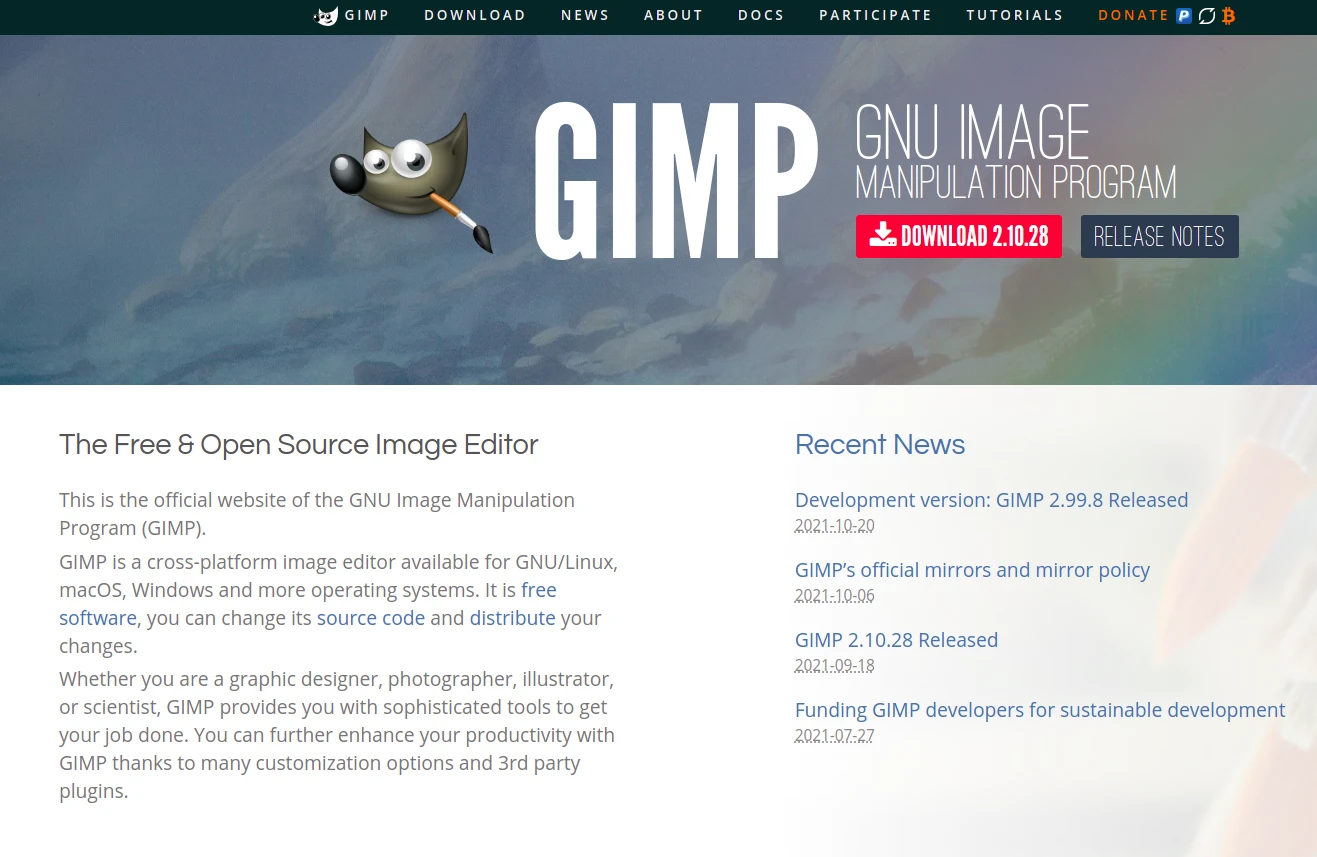 Image from GIMP

We highly recommend GIMP, a free photo editor and 2D design software that has many capabilities, such as photo retouching, image composition, color correction, special effects, and even GIF animations, providing most of the features that only PS have. Most importantly, it's completely free!
If you happen to want to make a simple animation, download GIMP and give it a try!
Platform: Windows, Linux, and macOS
Website: https://www.gimp.org/
3. SketchBook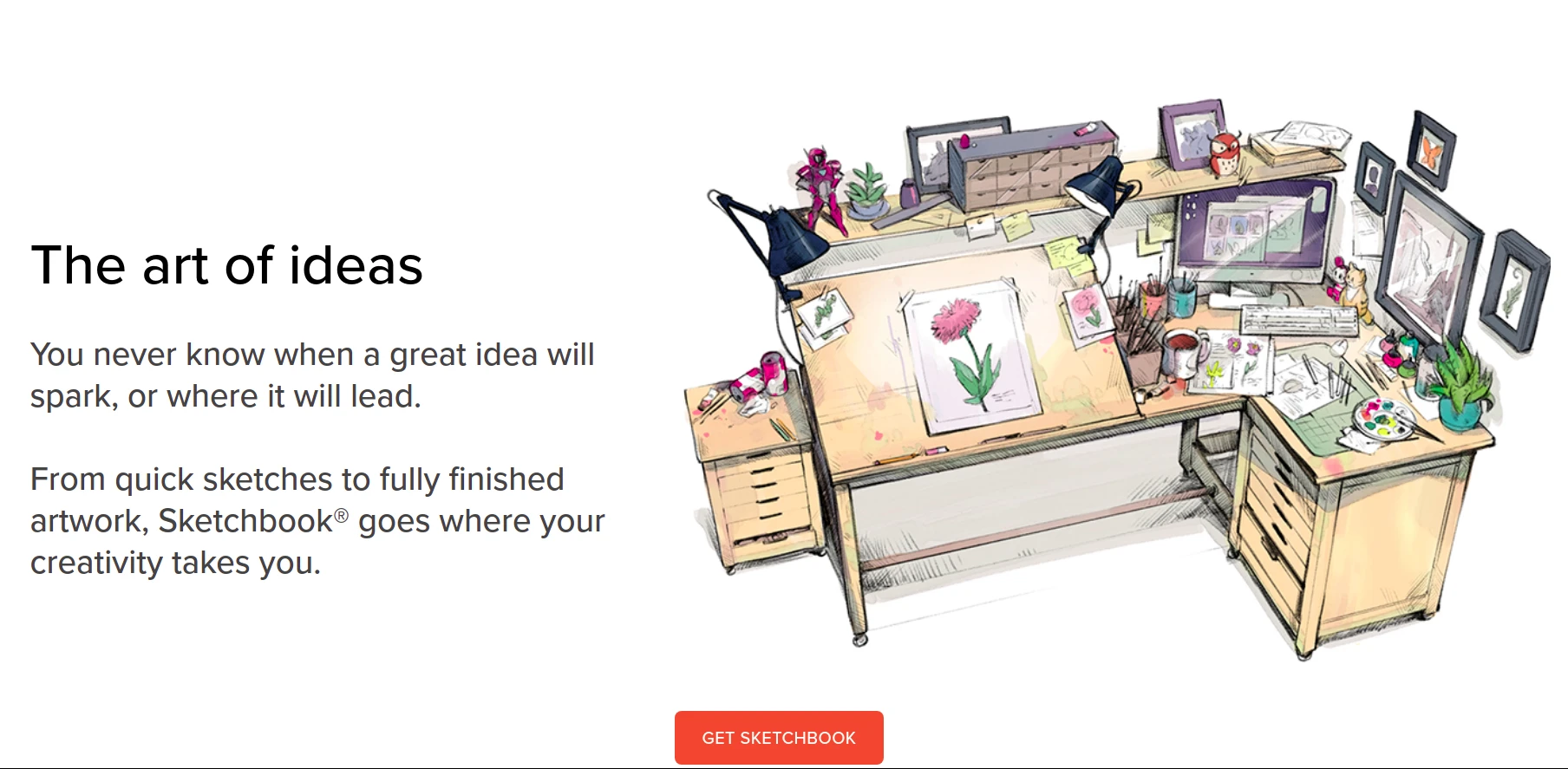 Image from SketchBook

If you don't want to use Adobe Illustrator to draw characters and animate them, then you can try SketchBook from Autodesk. Well, don't be fooled by the name – this is not just pencil and ink, it's a complete art studio, with a huge range of natural-media painting tools. It allows you to use simple ways to explain complex concepts and bring their images to life.
SketchBook is free if you download it on mobile devices, otherwise, you need to pay for the pro version. Besides that, Autodesk has announced that SketchBook will no longer be updated. More information here.
Platform: Windows, macOS (Both are USD $19.99), Android(Free), iOS (Free)
Website: https://www.sketchbook.com/
4. OpenToonz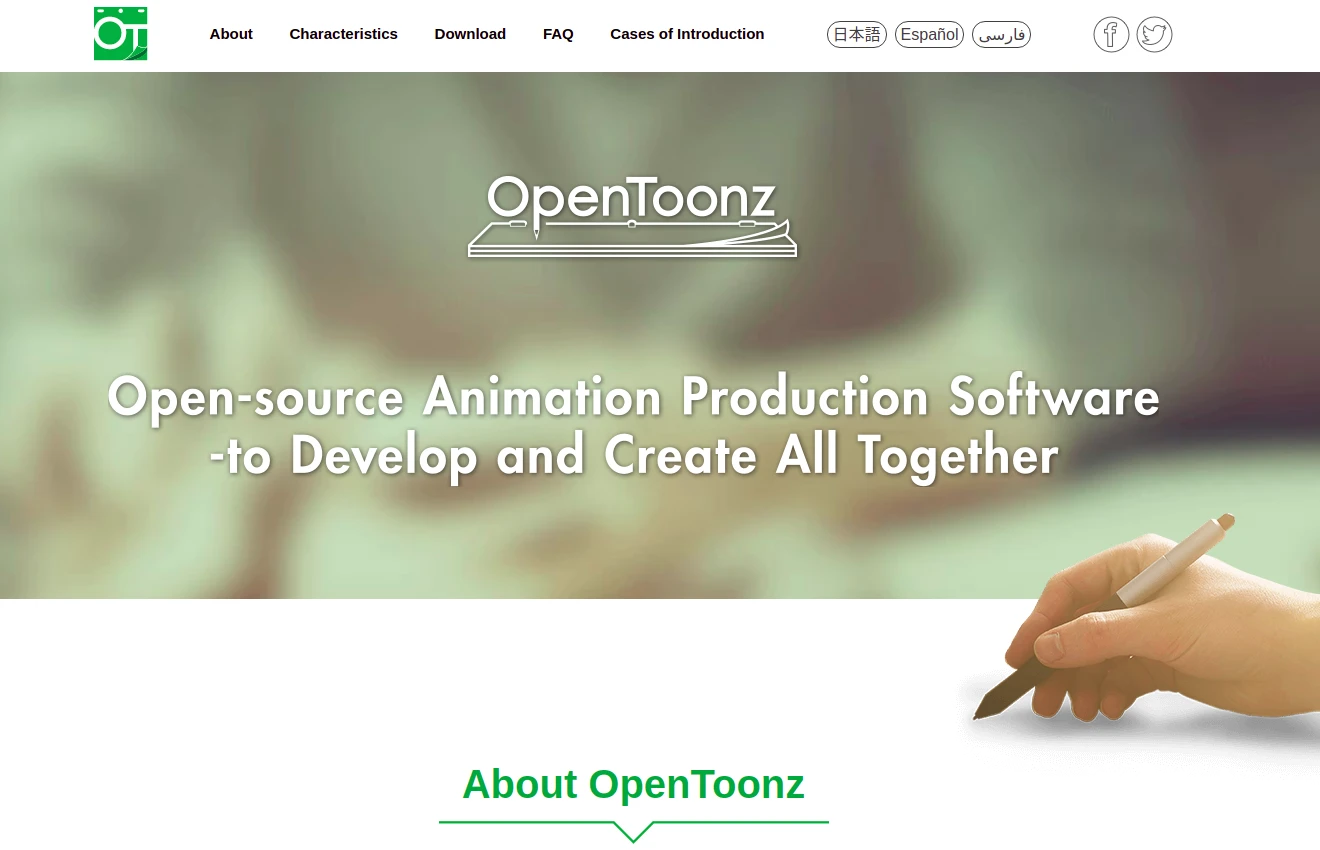 Image from Opentoonz

OpenToonz has a very intuitive interface, and it's very easy to use as well. For a classical 2D animation, you need to draw every frame one by one. For example, if a character is walking, you need to draw each frame of the character. However, with its mesh tool, you can create a skeleton, move the skeleton around to create simple or advanced animations without redrawing the image frame by frame every time. It's 2D but it does have z-axis so you can work in 3D space somehow (but of course it's not completely 3D).
Platform: Windows, macOS
Website: https://opentoonz.github.io/e/
5. Krita

Image from Krita

More than just animation software, Krita is an outstanding free drawing app for creating digital art. It has great support for working with layers and different brushes, you can make amazing drawings and create art. Since it has a built-in timeline for 2D animation, you can turn your art into animation as well.
By the way, Krita has excellent support for creating art with a drawing tablet, it's a great tool to look into, especially if you're using a drawing tablet.
Platform: Windows, Linux, and macOS
Website: https://krita.org/en/
6. Synfig Studio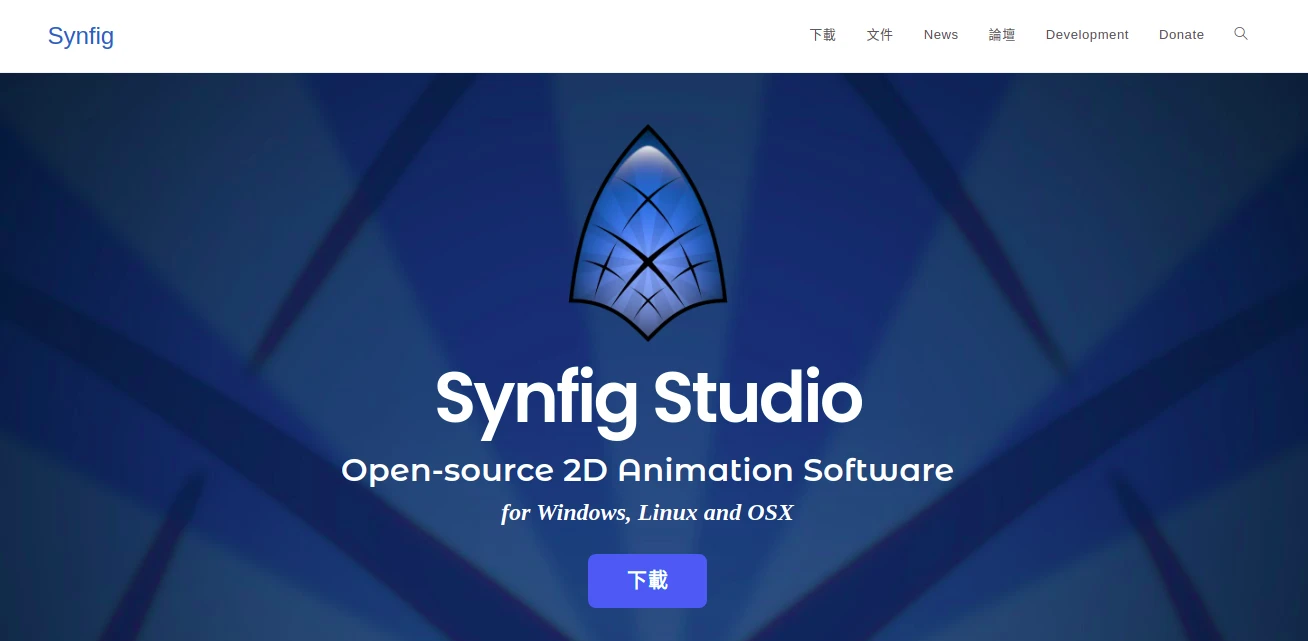 Image from Synfig Studio

Synfig Studio was designed to look like and work similar to Adobe Animate, and it has almost all the features of a full 2D animation studio software. The best thing about Synfig is that it provides more than 50 layers you can choose from to create simple animated postcards or professional animated movies. Although its interface is not as intuitive as the other software that you might need to search tutorials for from time to time, it's so powerful that you can do anything you want on it.
Synfig is free and open-source software available for Windows, Linux, and Mac OS.
Platform: Windows, Linux, and macOS
Website: https://www.synfig.org/
7. Pencil 2D
Image from Pencil 2D

If you're just getting started with animation, then Pencil 2D is a suitable program for you. It has a basic, easy-to-understand interface with very simple tools. It does have some keyframe features but Pencil 2D is better for drawing frame by frame. You can also give it a shot if you don't want to create your art but bring in external artwork to make frame-by-frame animations.
Platform: Windows, Linux, and macOS
Website: https://www.pencil2d.org/
8. Natron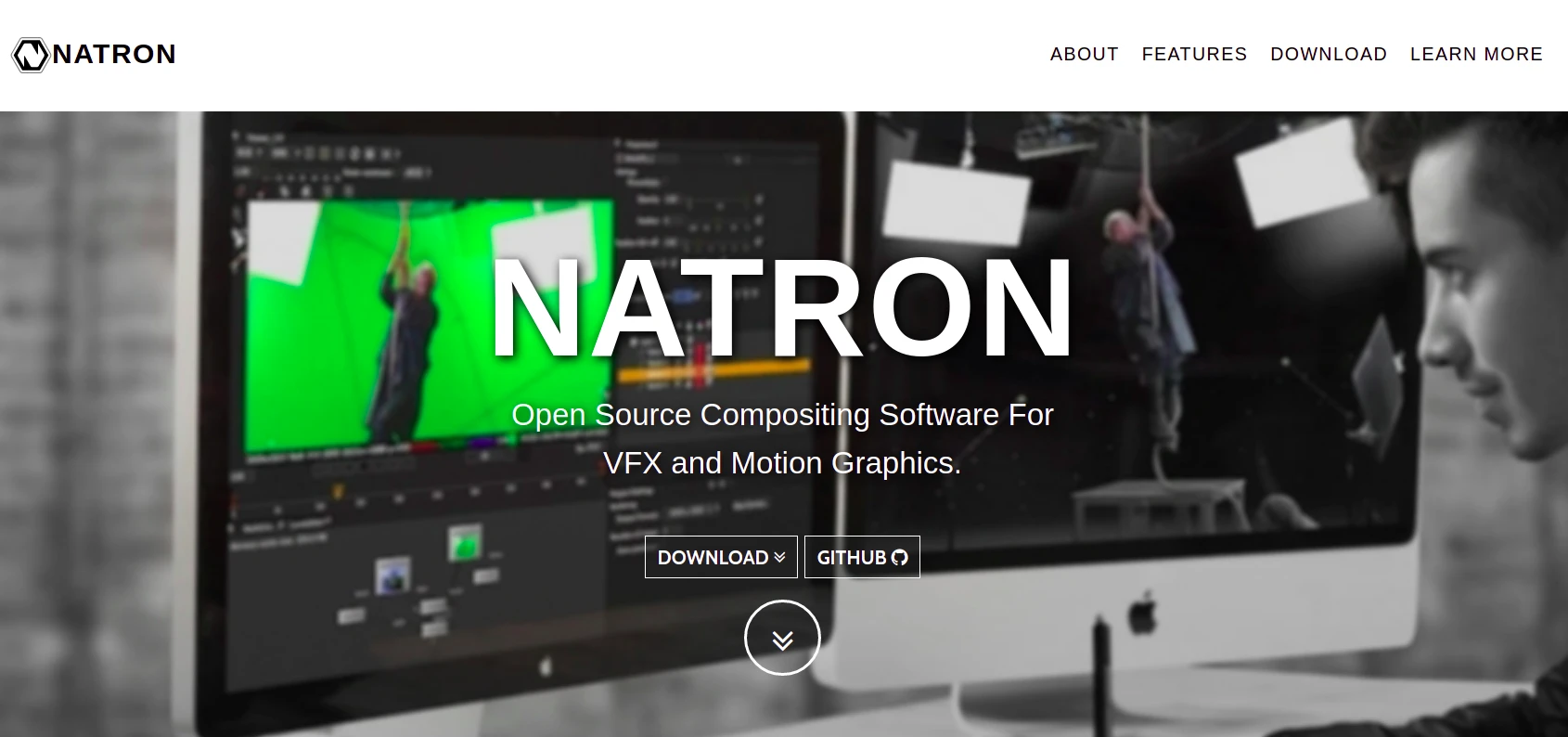 Image from Natron¨C18C
Natron is a powerful digital compositor that can handle 2D, 2.5D, or motion graphics needs. There are two reasons that we recommend Natron. First, it's node-based like Nuke. Second, it's free. Since it's also free for commercial use, unlike Nuke non-commercial or Fusion Free, there's no limitation on what sort of project it's used on.
If you don't want to pay for Nuke but want to have the same node-based compositing software, Natron is your best option.
Platform: Windows, Linux, and macOS
Website: https://natrongithub.github.io/
9. Davinci Resolve
¨C19C
Image from Davinci Resolve¨C20C
Davinci Resolve has a free version and paid version. In our opinion, the free version already gives a large subset of the program's features, which is probably the most powerful free video editing option you can find.
Though you can not use some advanced capabilities like DaVinci Neural Engine and Fairlight FX audio plugins, it's enough to have standard features like cutting, editing, effects, color correction, motion graphics, and audio editing.
Platform: Windows, Linux, macOS
Website: https://www.blackmagicdesign.com/products/davinciresolve
10. EbSynth
¨C21C
Image from Ebsynth¨C22C
EbSynth is a cool tool that can turn your footage into digital paintings. It gives your video a unique look.
Though it could not be a replacement for more powerful applications like After Effects. EbSynth is still amazing for those who are looking for an easy way to get stylized video.
Platform: Windows, macOS
Website: https://ebsynth.com/
¨C23C
【3D design software】
1. Hitfilm Express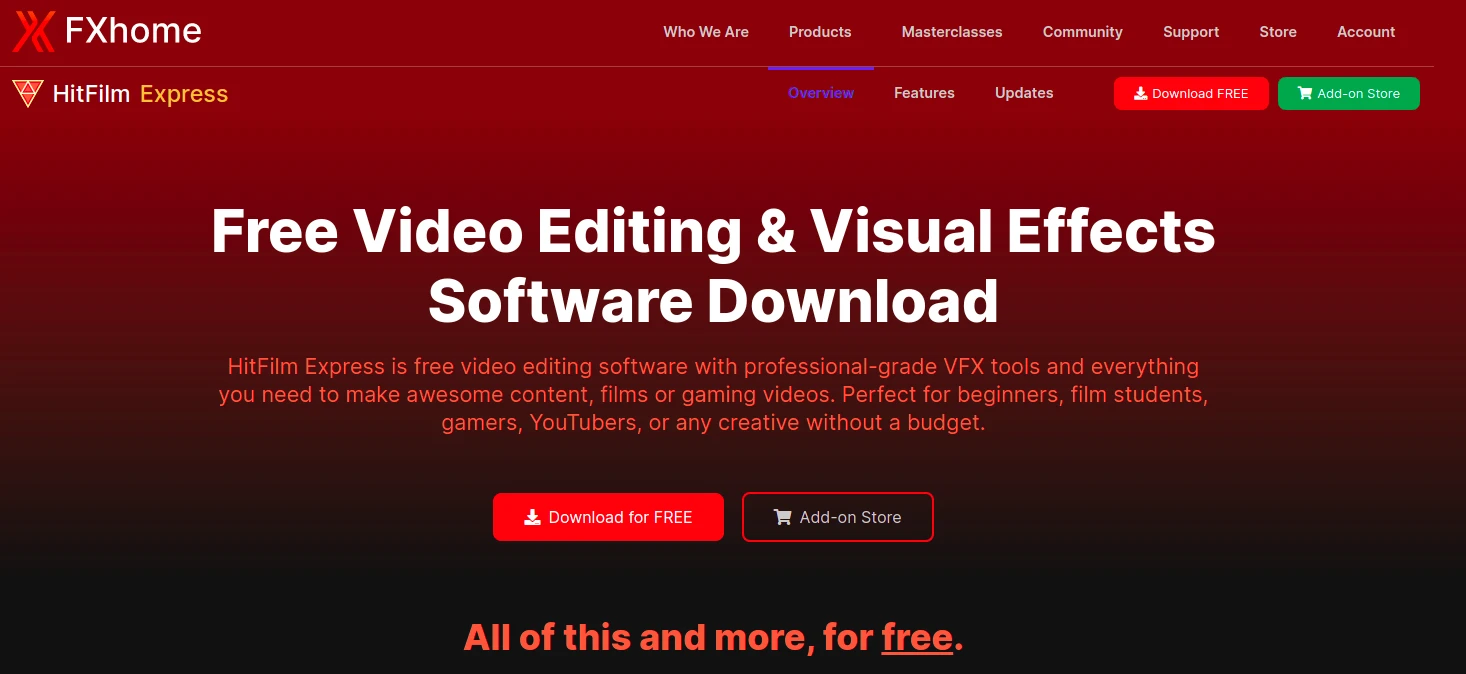 Image from Hitflim Express

Another boss in this free editing software world is Hitfilm express. It looks and feels the most like Adobe After Effects. In our opinion, it's easier for a beginner to start with a timeline editor. If you want to get into VFX, Hitflim is a fantastic option with over 400 effects and everything you need to make awesome content films or gaming videos
It has both a paid and free option, available on Mac and PC.
Platform: Windows, macOS
Website: https://fxhome.com/product/hitfilm-express
---
2. Blender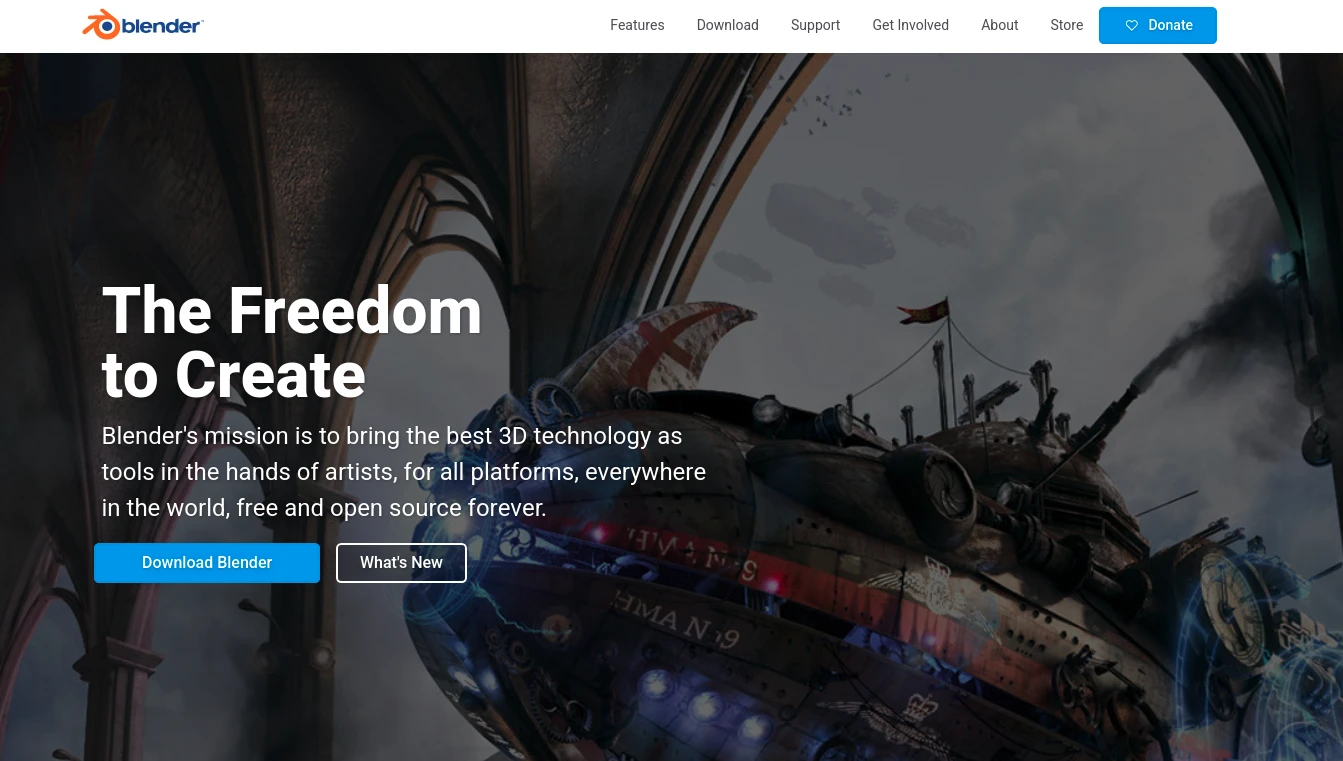 Image from Blender

3D software is the most expensive subscription in the market. If you are interested in creating models and doing a lot of 3D in your visual effects work, Blender could be a great option because you can do your 3D animation as well as your compositing and VFX all in one software. And it supports 2D animation pipeline as well.
It's free and open-source, which means you can find an infinite amount of resources online to learn.
Platform: Windows, Linux, and macOS
Website: https://www.blender.org/
---
3. Daz 3D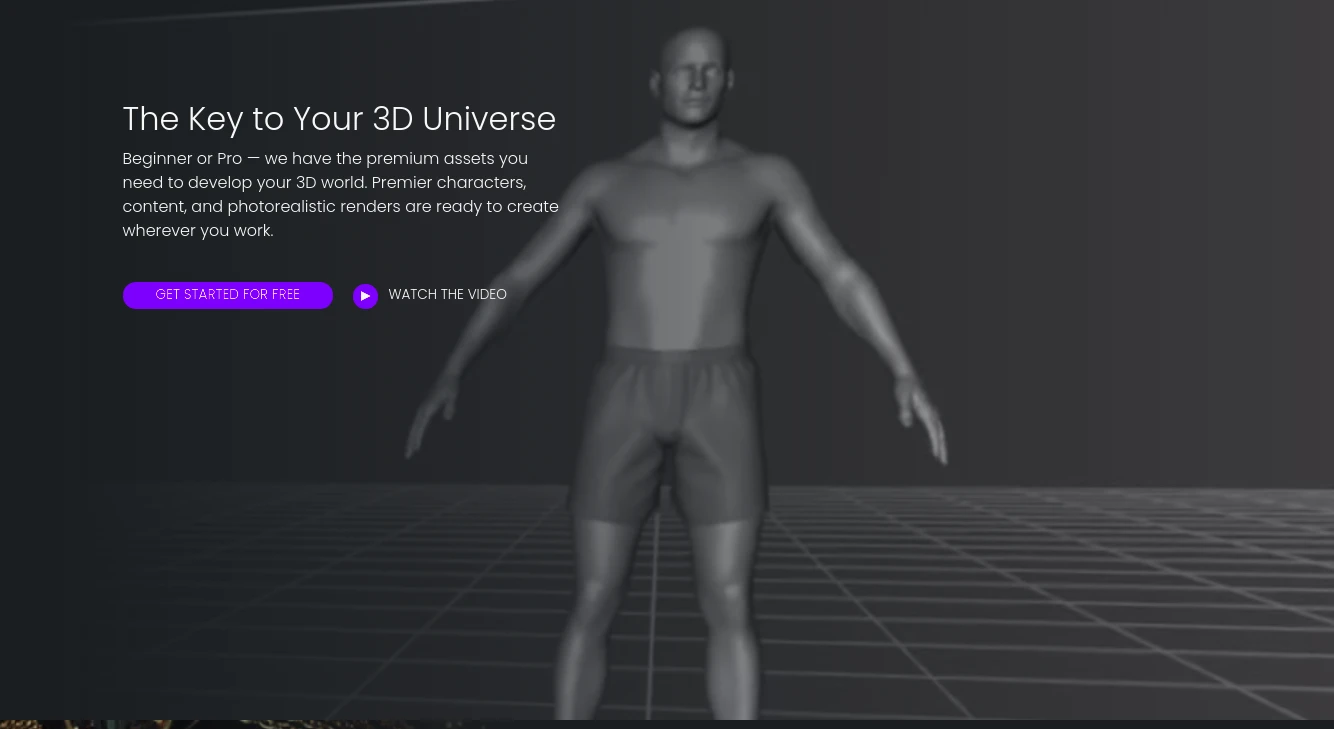 Image from Daz 3D

You can use Daz 3D to create models, realistic characters, animate, and give life and motion to the characters created. The software comes with two free 3D models and a starter package(a few items on hair, pre-set poses, basic clothing, few backgrounds) so you can start your journey immediately.
Daz 3D software is free, but you need to buy from their online shop if you want to get access to advanced models or other stuff. But for first-timers, it is worth trying.
Platform: Windows, macOS
Website: https://www.daz3d.com
---
4. Dust 3D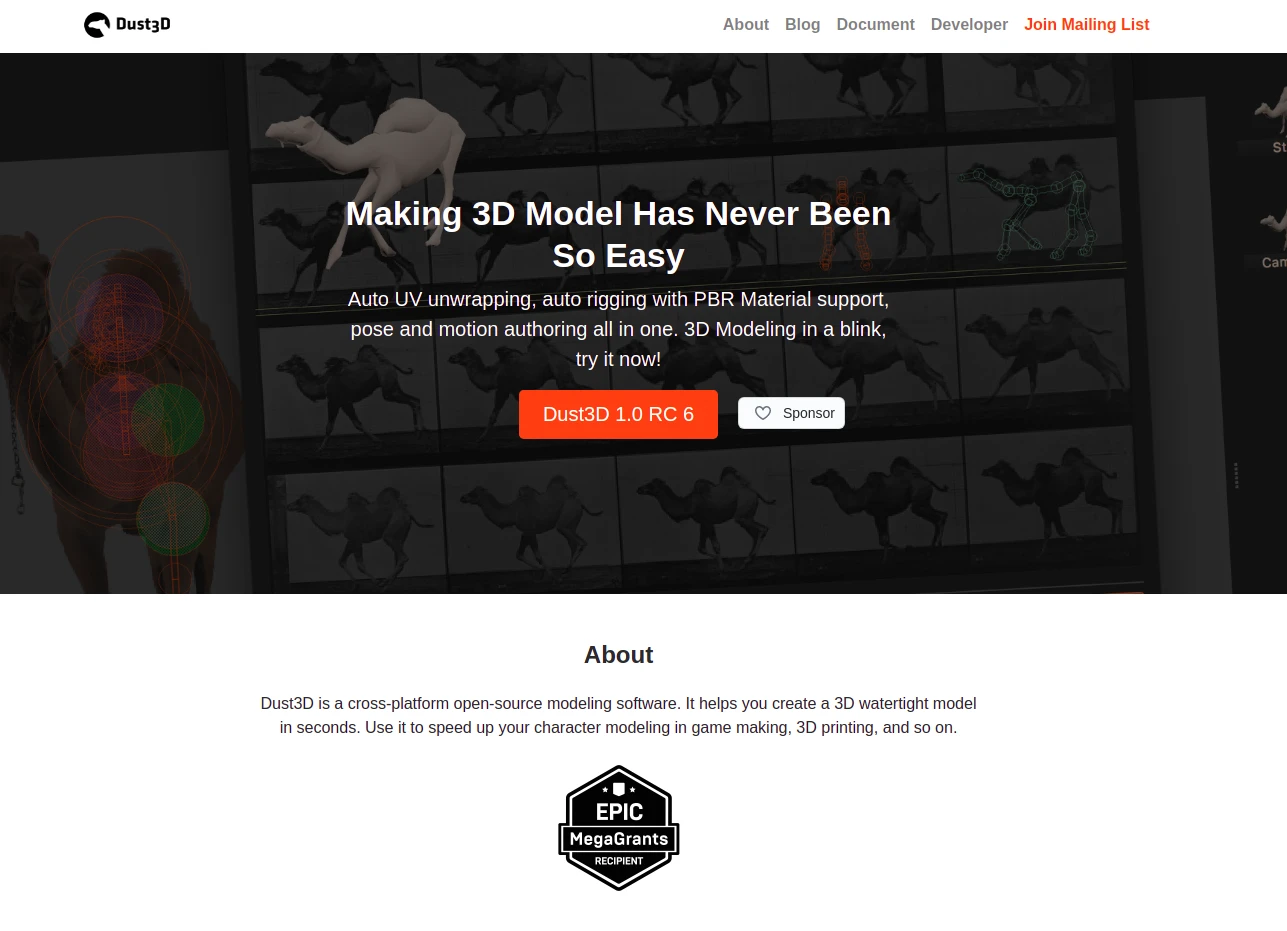 Image from Dust 3D

Most people think 3D modeling is difficult, we're not going to say it is easy, but Dust 3D does make the process easier. Unlike the countless tools and menus that other programs have, Dust 3D has a simple interface, which makes your workflow simpler as well.
Dust 3D is a free open-source modeling software, and it's really small! You don't need to worry about the space of your hard disk when you use it.
Platform: Windows, Linux, macOS
Website: https://dust3d.org/
---
Too many Motion Graphics Assets and messy desktops? Eagle can help you organize!
After viewing all these free motion graphics tools, here's a practical step to improve your design by using an organizing tool! Eagle is a desktop productivity tool that enables a powerful organizing system for all types of design files.
It can add tags, ratings, add notes at a specific timestamp, playback speed, and loop preview to help you quickly find specific motion graphics among thousands without getting lost, Try Eagle!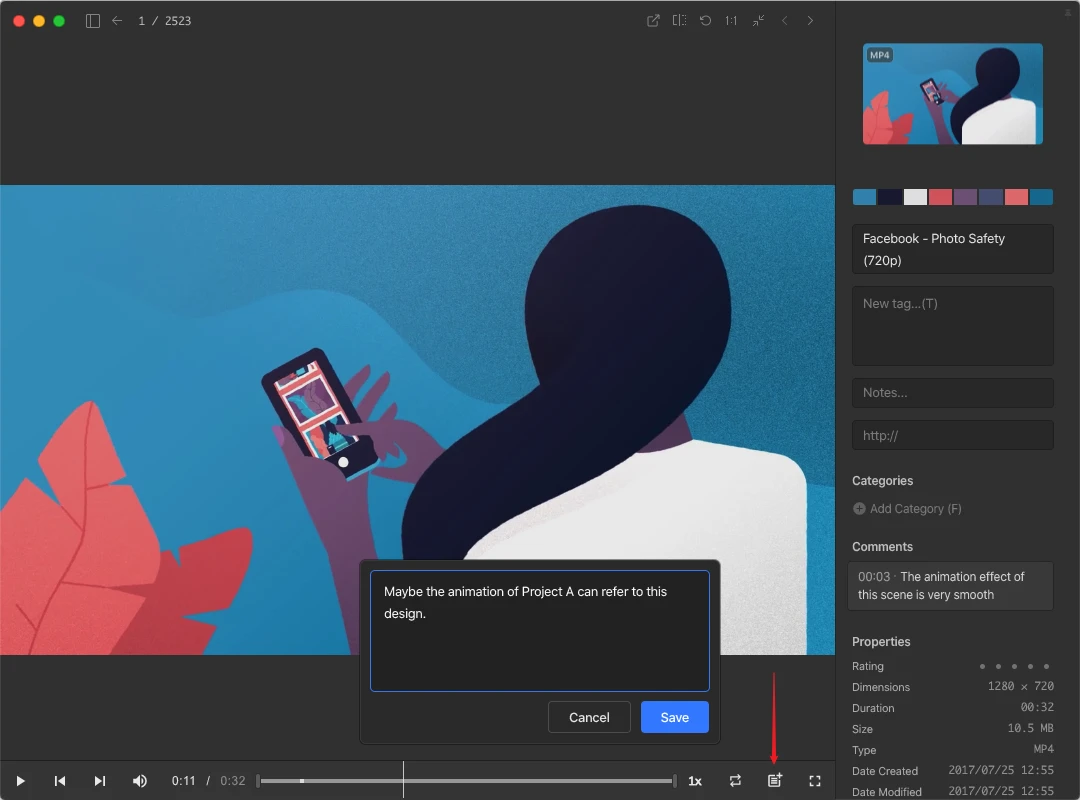 Image from Eagle

Lastly, if you are eager to learn more design information and resources, visit and bookmark Eagle blog to become a better creative professional!