To learn more about the nine best-branded content examples and see step-by-step instructions on how to create your own, continue reading below.
What is Branded Content?
Branded content is material created by a company, producer, or advertiser to obtain more sales or grow a customer base. The overall purpose of branded content is to engage in product placement to raise awareness for the company, agency, or brand.
The product placement aspect of branded content is a way to place your brand's image, style, or mission onto an accompanying item like a movie, item, or partnership. This partnership or placement will usually occur along with an object or event that coincides with your company's mission.
Regardless of what your company makes, creates, or produces, the best way to improve your business is to engage with people. Instead of using regular advertising, it is necessary now, more than ever, to utilize that content for branding opportunities.
Over time, this has become the case for the following reasons:
Consumers dislike ads and are more likely to respond to suggestions from friends and social media posts.
Banner clicks have gone down increasingly and reached fewer viewers.
Nearly 25% of people have ad-blockers on their computers.
People will pay their streaming services to reduce their exposure to ads and the ads that play while watching shows or movies.
Other benefits of branded content include:
Word-of-mouth marketing.
Strengthen customer loyalty.
Increase brand authority & positioning.
Increase revenue.
Not invasive.
It has become known that to reach large amounts of viewers and potential customers, businesses must do more than bombard them with ad information.
This marketing revelation means that it is now up to a company's marketing team to create branded content that reaches the viewer on a deeper level, making it more appealing. The most appealing brand content usually:
Touches the viewer emotionally or intellectually.
Visually stimulants the viewer.
Speaks to a viewer's morality, ethics, or ideologies.
Makes the viewer feel a sense of pride, achievement, or increased happiness.
Inspires the viewer.
Suggests an increase in positivity and contentment in lifestyle.
Proves that it adds value to the overall being of the viewer rather than simply asking for their money.
---
Branded Content vs. Content Marketing
When embarking on a mission to begin your company's branded content journey, it is imperative to understand the difference between actual branded content and content marketing.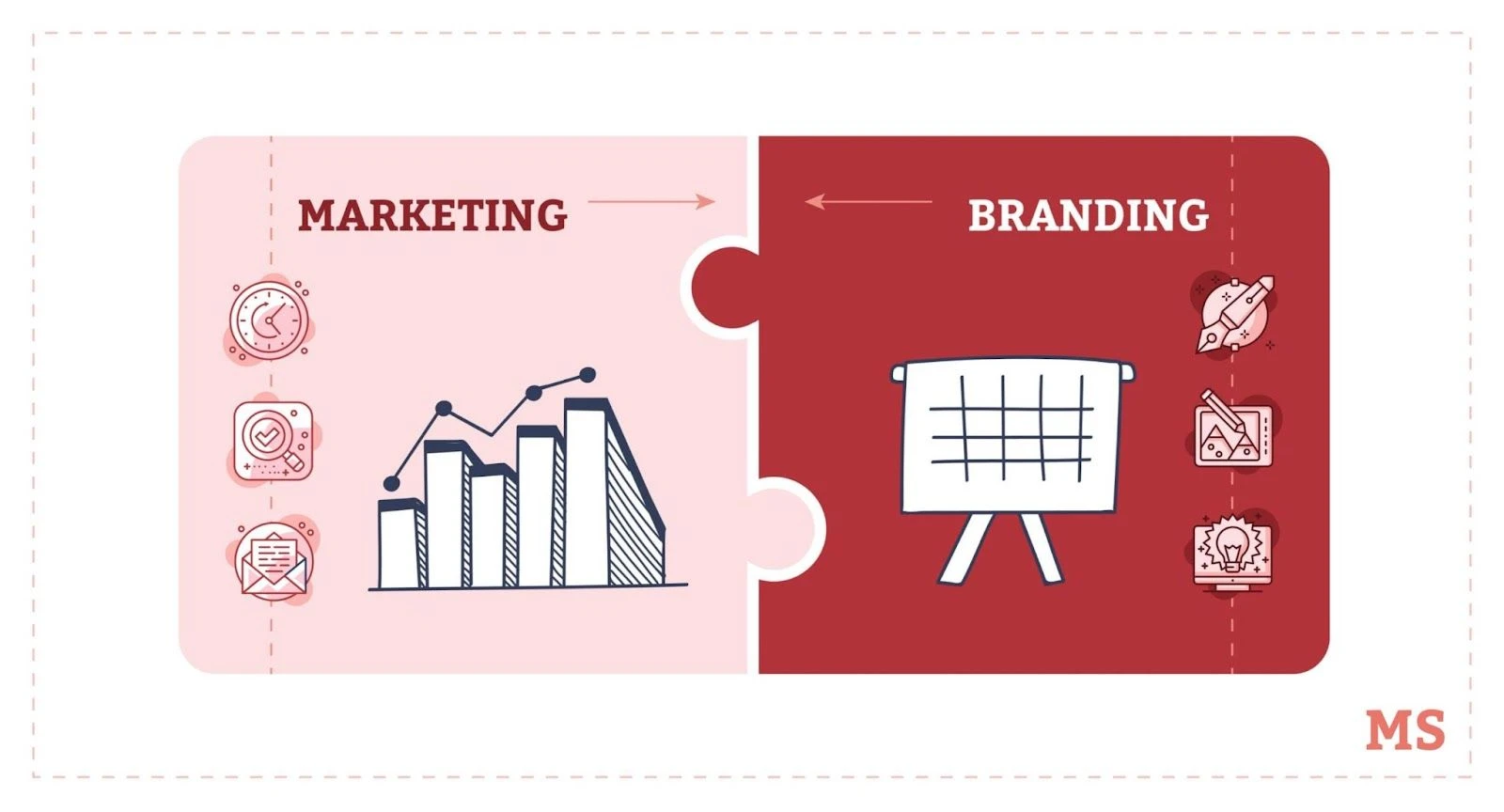 Image from: MarketSplash

Connecting With Your Audience
Branded content means creating a strategy that connects the brand to the potential customer, creating an option for the viewer to emotionally, spiritually, or intellectually connect to the brand message. Once you figure out your audience profile, you can begin to work on that message.
Branded content focuses on delivering the company image based on a story, the brand mission, and viewer interaction.
Rather than focusing on what the company offers in terms of products, items, and services, the company increases brand authority and positioning by catering to the hearts of its target audience. When a viewer feels compassion, acceptance, or love from the content produced by a company, they are more likely to become a patron of that business.
A Broader Approach
Content marketing, unlike branded content, is a broader approach to company advertising. While branded content can appeal to viewers through one piece of content, that one piece of content would be considered only a portion of a larger whole— the content marketing strategy.
Within this strategy, there might be some branded content, but not all the content within the strategy will be branded. Some other contents that can be part of a broader content marketing plan are:
Social media posts and updates.
Think pieces written by leadership members.
Newspaper ads.
Banner and click ads.
Magazine ad pages.
---
The Unique History of Branded Content
Branded content has a very long and intricate history, dating back to the early 1930s when there were no digital or social media platforms with which to partner or advisee platforms on which piece of content to present.
Companies instead utilized radio as a unique and exciting way to reach their potential client base.
Procter & Gamble, a big company at the time, was an international consumer goods giant trying to develop new ways of engaging customers. They decided to focus on the particular demographic of homemakers, who were one of the biggest buying groups from the 1930s through to the 1950s.
The branded content that Procter & Gamble chose to create for their housewife listeners included the following, all focusing on creating scenes relating to daily household life:
Radio plays
Songs
Audio skits
Once other companies and conglomerates witnessed first-hand the success that this branded radio content was creating for Procter & Gamble, they followed suit. By the 1940s, branded content via radio airwaves was a widespread phenomenon.
When television became a household staple in the 1950s, Procter & Gamble was also the first to step into the world of branded television content. This content was also geared towards homemakers, who often dictated what their husbands would spend money on for the family.
Rather than create commercials, Procter & Gamble decided to brand through soap operas. American soap operas were created with branding in mind, featuring specific products that the viewer could see incorporated into a character's personality, life, or style, cultivating a desire to own that product.
From there, the rest is history. Branded content grew from radio and television to feature-length movies, YouTube videos, vlogs, and the social media that we see today.
---
The Importance of Branded Content
Branded content is some of the most impactful and essential types of content that a company trying to increase its sales, patronage, and consumer base, can take part in.
Branded marketing is successful because it activates the emotional centers of the consumer's brain, inspiring them to take the next step and interact with or purchase what the company is selling.
Branded content is necessary because it can do the following:
Offers opportunity for word-of-mouth marketing.
Allows the content to be easily related to and shared from person to person.
Strengthens customer loyalty through impactful messaging.
Generates increased engagement.
Increases company revenue.
Accesses viewers and potential customers without feeling invasive to their lives.
---
Nine Tips for How to Create Amazing Branded Content
When it's time for you to develop your own branded content, make sure that you're ready. Avoid the typical pitfalls like presenting dry content or sounding overly eager like a salesperson. To create your own branded content and successfully impact potential customers, consider following the steps below.





Use a Design Tool

Use one of the many design tools to design your website, imagery, and promotional materials. Having well-designed content will help you to meet your brand's image and to make your vision clear to viewers.

If you are looking for a completely FREE design tool then we suggest Vectornator. Vectornator is the perfect tool for making your design dreams come true as it comes complete with a pen tool with multiple nodes, an auto trace function, custom fonts, and much more.

Although it requires a bit more design ability than some of the other drag-and-drop tools out there such as Canva, which comes complete with customizable templates.

If you're looking to collect branded content inspiration or organize all the assets and resources needed then Eagle may just be the tool for you. It isn't quite a design tool but it is still a must-have tool for designers.






Show Off Your Brand Identity & Values

Focus on what makes your company, products, and offering special. It's vital to separate yourself from the rest of the crowd by pinpointing unique aspects of your vision and overall mission.

Do not try to copy your competitors. It is what makes you different that makes you shine. Branded content is all about showing off your values in an attempt to strengthen customer relationships and build loyalty amongst your target audience.

Focus on the issues that your target audience is facing and through your branded content find a way of showing them that you understand their issues, you relate to them and you are also working towards a solution.






Highlight Product Benefits

Highlighting your best and most popular offerings will show viewers and potential customers that you have something that others don't.

You need to make your value offer clear from the get-go. But don't get us wrong, branded content is not advertising, so it is important that you highlight the benefits of your product in a new (and softer) light.






Action Over Words

Ensure that you have already decided who you are marketing to, meaning pinpointing age, location, and demographic to the best of your abilities. Your branded content won't be effective if you are unclear about who makes up your target audience.

Instead of saying that you are an environmentally friendly company, you can create content that showcases how this is true.






Match the Format to Your Social Media Platform

If your branded content has been formatted for television, but not social media, it will have to be altered so people can also view and enjoy your content on their phones through platforms like Instagram and TikTok.

It is vital that your content is formatted for a range of devices as you never know how a potential customer will be viewing your content and interacting with it. The more platforms you distribute your content over, the more formatting you need to be aware of. And, the more platforms you distribute over, the higher your chances of success.






Appeal to Your Audience's Emotion

Telling a story with your design is what will draw in your audience's emotions. When someone feels like they connect to your brand's message through narrative, they tune in with a different part of their brain, giving audiences a lasting impression of your brand and increasing the chances that they'll remember you.

If someone feels happy, inspired, empathetic, or invigorated by your branded content, they'll want to participate in what you are offering. Hitting a nerve can help you elicit the consumer response you're hoping for.






Make it Relatable & Personalized

When developing branded content, create characters in which people can see parts of themselves or their families. You want your potential customers to be able to relate to your brand through branded content.

These characters, which may be part of your influencer branded content, video narrative branded content, or even user-generated content, should act as a mirror and connection to the average person watching your content.

When viewers feel like your products and services are made to suit their specific needs, they will be more likely to interact and form loyalty to your brand.






Collaboration is Key

Sharing and promoting your branded content is what will get it noticed. Whether you and your marketing team decide to use film, hashtags, or events as your main form of content branding, it is critical to share your content through all forms of social media.

If you can collaborate with other large businesses or creators, your visibility across these platforms is likely to increase.






Make Use of Influencers

It will be imperative that you ask viewers to interact with your content, therefore doing some form of sharing for you. When audience members like, comment, and share your content without being prompted, it means your branded content work will soon start to pay off.

When you utilize influencers to represent your brand mission, they will encourage others to actively buy from or interact with your company, eventually turning them into loyal customers.

Image from: MarketSplash






---
10 Amazing Branded Content Examples
When establishing your own branded content, looking at branded content examples from well-known companies is a great way to learn. From Legos and GQ magazine to Dove and Honda, below are 10 of the best branded content examples and examples of brands who took the branded content plunge.
1. Dove's Real Beauty Sketches and #ShowUs Project
One of the largest beauty companies of the last generation, Dove, is no stranger to creating user-generated content. In 2013, Dove made a campaign called the "Real Beauty Sketches" movement campaign. It consisted of a couple of different short films that featured women and their beautiful stories.
The stories were meant to showcase women's inner and outer beauty, encouraging self-love and self-confidence in women of all ages. This Dove campaign was a great success, with more than 75 million YouTube views to date.
Later in 2019, Dove launched a similar campaign meant to increase confidence in women by breaking the effect of traditional beauty stereotypes. Collaborating with Getty Images and Girlgaze Photographers, they developed a portfolio of women featuring all types of skin colors, abilities, sizes, and shapes.
Dove encouraged their viewers and women worldwide to join in by posting pictures of themselves on social media and hashtagging #ShowUs with the opportunity to get featured by the company.
2. The Lego Movie Franchise
The Lego Movie is one of the most blatant yet impactful examples of branded content in the last decade. As one of the toy market's favorite brands, created as a content piece to reach potential customers, the makers of Lego developed a full-length movie with a narrative that appeals to both children and adults.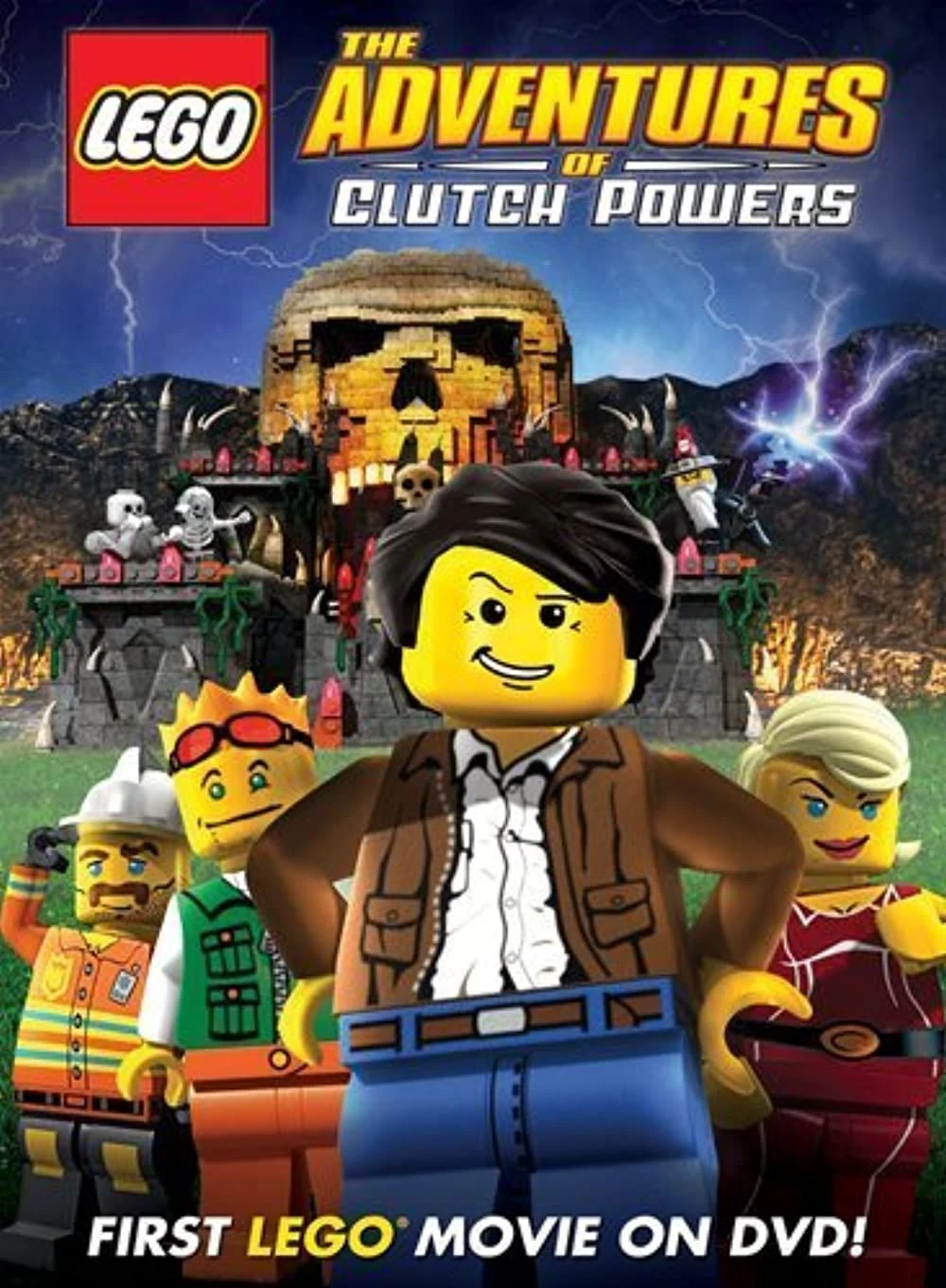 Image from: IMDb

They worked with animators to bring their Lego people to life and made a franchise that produced movie after movie, resulting in the Lego company's revenue increasing and the improvement of brand awareness-raising. Sales increased by 25% and are still on the rise today.
3. Honda's OK GO Music Video
In 2014, Honda decided to market to a younger crowd, which means that they chose to gear their marketing towards music lovers and travelers through new types of content. One of their first branded content pieces was a music video collaboration with the Chicago-based alternative band called OK GO.
The music video premiered on NBC during the Today Show and features the company's unicycle products. The band members balanced on the unicycles that displayed the recognizable Honda company logo in certain shots.
Even though the video does not say the Honda name, the video has roughly 40 million views on YouTube and is now widely associated with the car company.
4. GE's Science Fiction Podcast
GE made a science fiction podcast called "The Message" to improve customer relationships with people interested in technology and electronics. Based on a narrative about alien transmission, this sci-fi podcast tells the story of characters solving the mission of the origin of the transmission—sometimes using GE products to do so.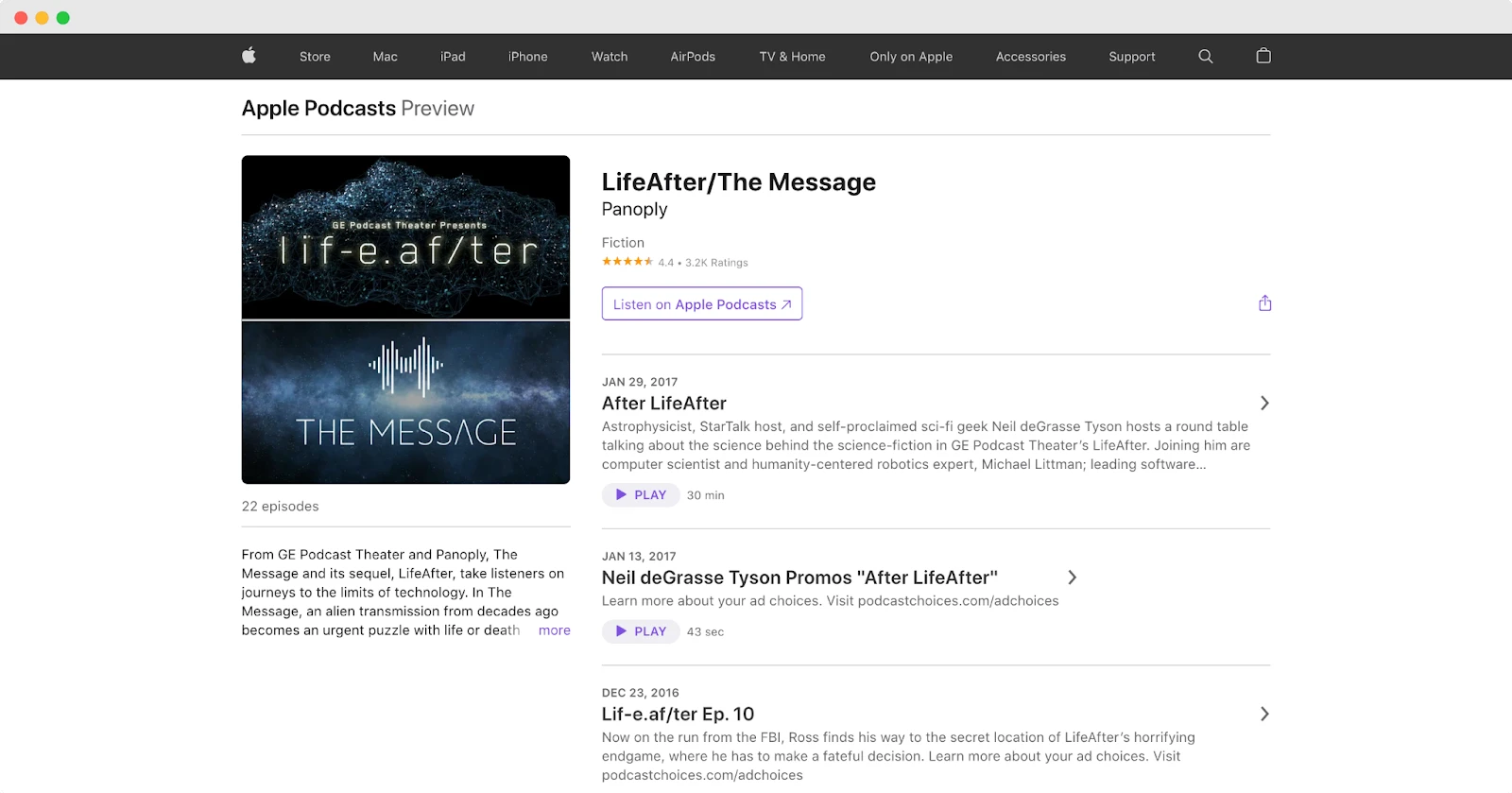 Image from: Apple

The branded podcast was a success, garnering hundreds of thousands of listens and getting over 1.2 million downloads from their fans.
5. GQ Magazine's 'My First Million.'
'My First Million' is a YouTube channel created by Conde Nast's GQ Magazine in partnership with investment bank Goldman Sachs. In their videos, GQ hosts young, male, multi-millionaire athletes and talks to them about spending the first million dollars they were ever given.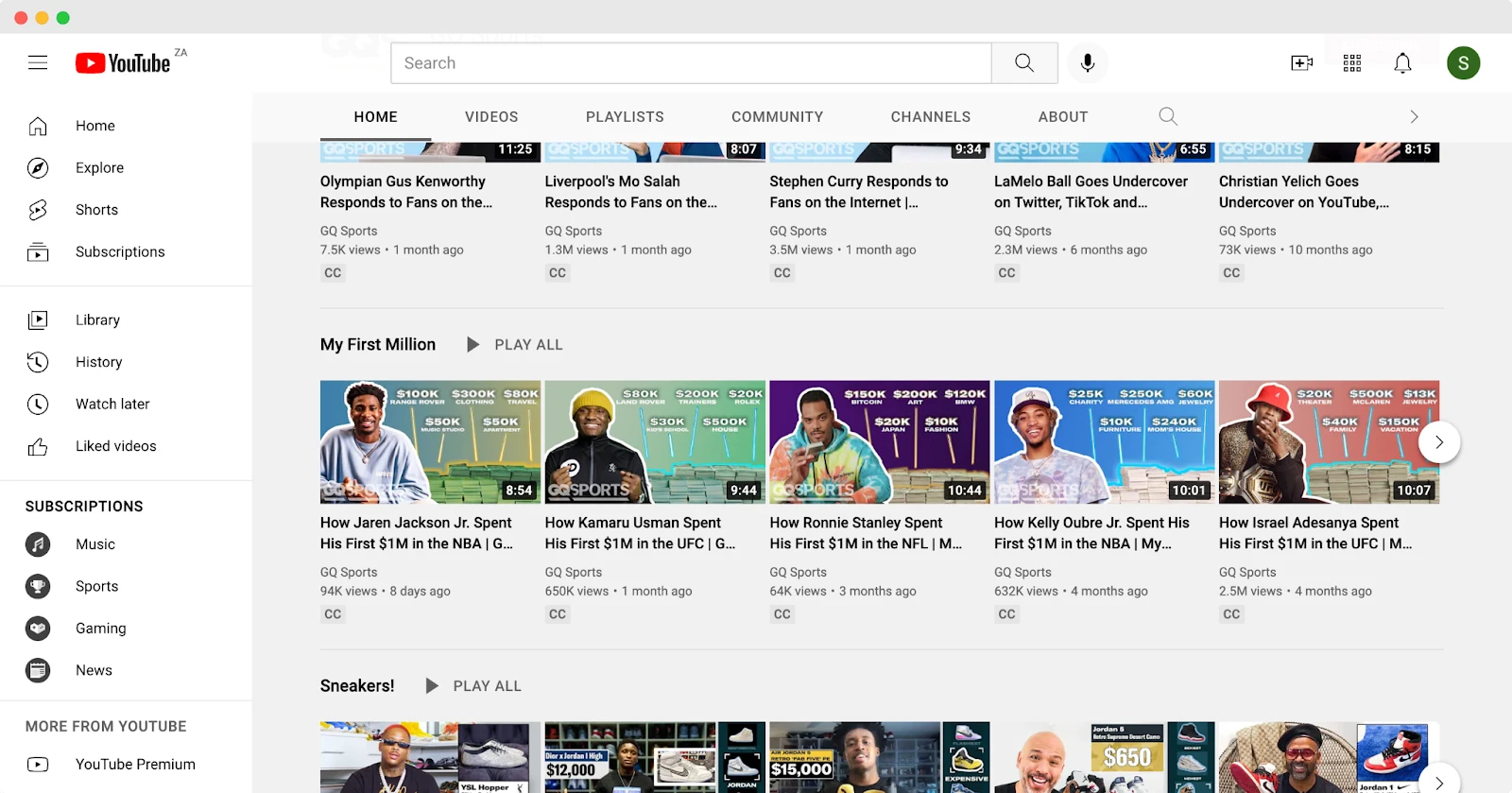 Image from: Youtube
From purchasing houses, luxury cars, and expensive jewelry to investing in companies and buying stocks, the video series judges and sometimes critiques how these millionaires spend their money.
As one of the most-watched videos on the GQ YouTube channel, this piece of branded content has increased the GQ visibility and attracted readers from the sports, lifestyle, and financial readerships.
6. Etsy's New Blog Platform
Another excellent example of branded content is Etsy's new blog platform. Etsy, the leader in facilitating a platform for small business owners as part of the maker movement, uses blog posts to reach potential customers.
Image from: Etsy

With each blog release, they pick specific shop owners and Etsy members to feature, helping them gain viewership and potential clients and add customers and revenue to the general Etsy site as a whole.

7. Red Bulls Athletic Stunts
Most people are familiar with RedBull's iconic catchphrase, "RedBull gives you wings!" With their television commercial advertising, RedBull decided to increase its role in the athletic world by appealing to adrenaline junkies and pro athletes.
RedBull produced a series of stunts, including a free-fall jump from space done by Felix Baumgartner, a Zeppelin Ski Drop where someone skis from the back of a Zeppelin, and various other cliff diving events and competitions. The branded content paid off, with participants wearing the RedBull logo and encouraging viewers to purchase the energy-inducing drink.
8. Microsoft's 'Make What's Next' Campaign
In an attempt to alter their target audience from businessmen, technical workers, and software programmers to young girls, Microsoft made the 'Make What's Next' campaign.
This branded content aimed to encourage women to pursue careers in STEM, known as science, technology, engineering, and mathematics.
Microsoft also featured 30 images of well-known woman wildlife photographers in honor of International Women's Day in collaboration with National Geographic. This campaign generated awareness with over 3.5 million likes in one day, drawing new audiences to both Microsoft and National Geographic.
9. SodaStream's 'Join a Revolution' Campaign
After SodaStream realized that their bubble-creating soda water product might sell better with young millennials during the LaCroix and Polar soda water craze, they launched branded content.
This SodaStream content was called 'Join a Revolution' and involved hiring a Game of Thrones actor by the name of Hafþór Júlíus Björnsson to do a hilariously comedic influence spoof video.
The video did so well that it got over 50 million views online and garnered over 100,000 shares with the younger millennial community—effectively increasing visibility and, therefore, sales by a large margin.
10. Guinness
Maybe you haven't heard of Guinness Beer. And we don't blame you. This extremely heavy and dry stout isn't everyone's taste. However, we are pretty sure you have heard of the Guinness World Records book.
Well did you know that both the Guinness of Irish beer and the Guinness of the world records book is the same, Guinness! The Guinness World Records was based on the idea of the challenges and arguments you may come up with after you've had a few drinks in your system.
Guinness, recognized early that their beer may not be for everyone so they came up with the idea of this book to help spread the name of Guinness across households and countries. Turning what is a very niche product, into a household name.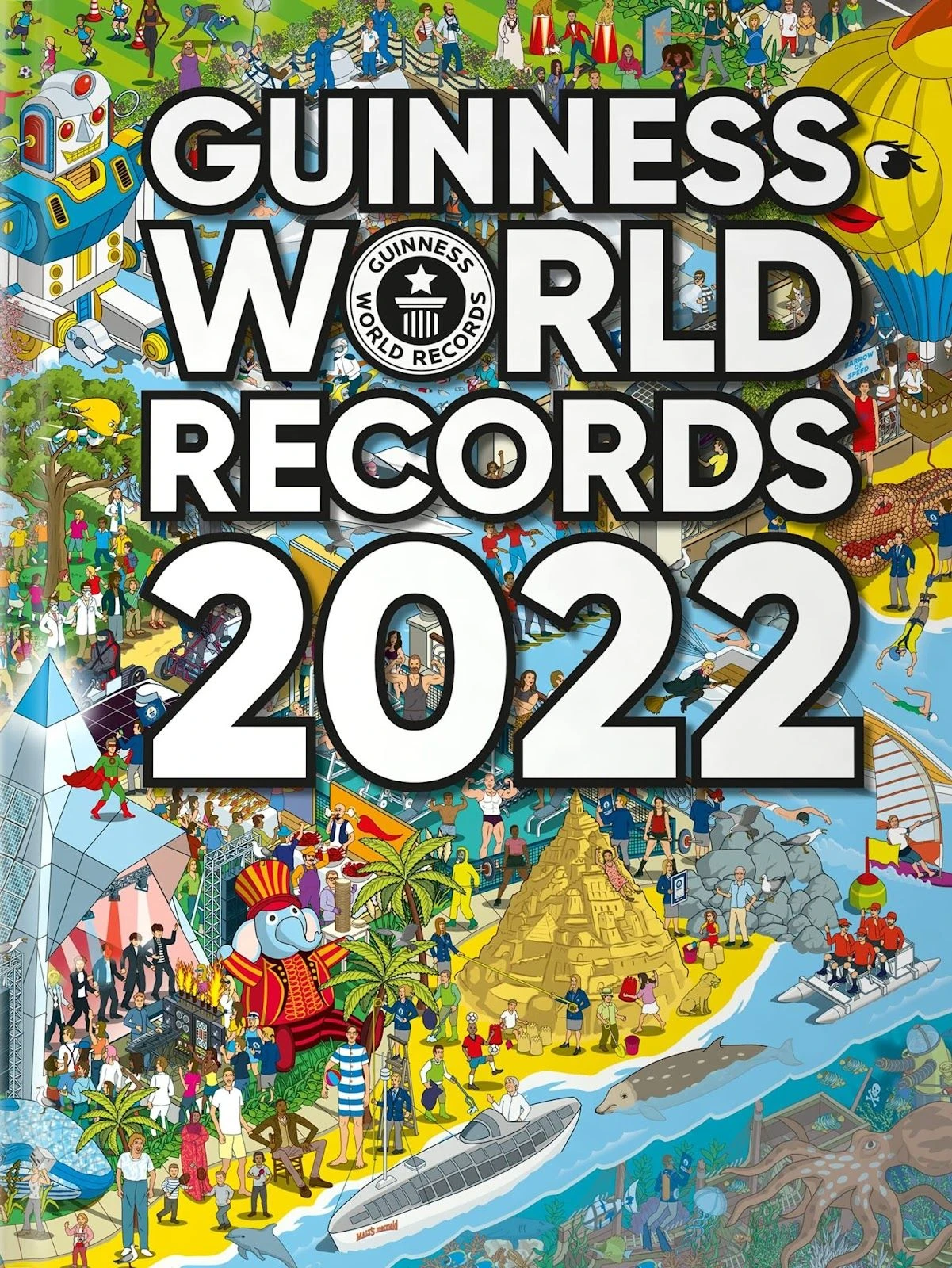 Image from: Amazon

---
Conclusion
In this new age of branded content, making your branded content stand out will be the difference between gaining new customers and simply generating content that is then easily overlooked.
Branded content brings a level of personalization and relatedness to your content marketing strategy that you won't be able to replicate through any other aspect. By utilizing the best techniques and understanding how larger companies gained their audience reach success, you will be well on your way to creating your own successful branded content.