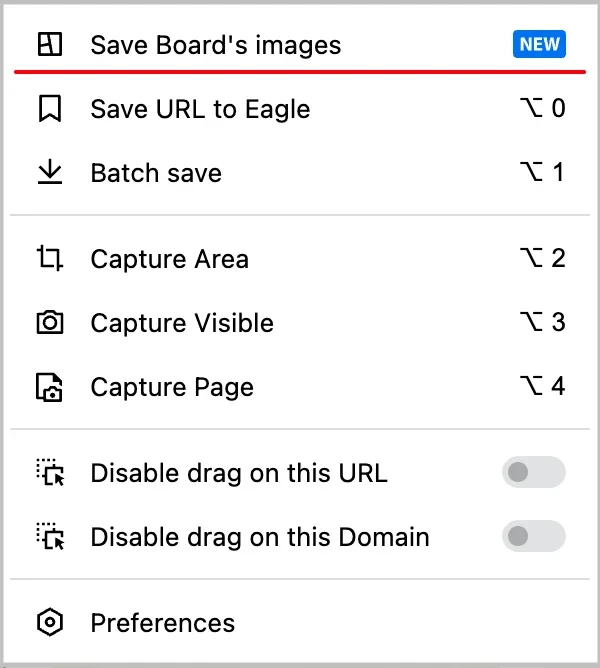 When you save the entire pin board using Save Board's images, Eagle will also automatically create a new folder with the same name as the pin board, so you don't need to manually re-categorize it. Eagle also supports Dribbble board download!

Now visit Eagle App website and download the latest version.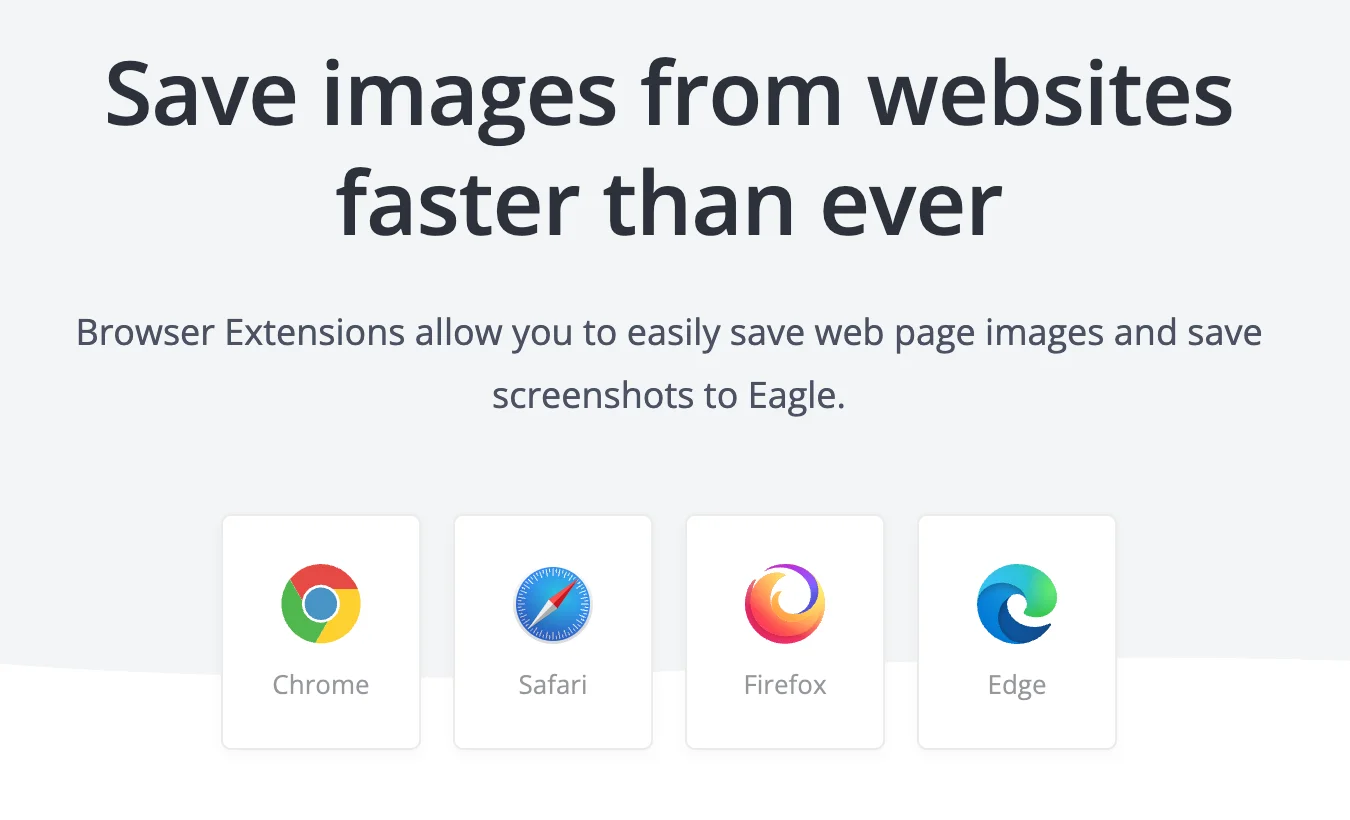 Of course, Eagle's powerful extensions don't just stop there. In this article, let us walk you through Eagle App extension features!

---
01 Simplify the process of saving images
The most common way to save pictures with Eagle App is the following four steps, right click on the picture - find the save option - select the save folder - click save.
After downloading the Eagle extension, you are able to activate the drag and drop function to collect pictures on the go immediately, which is very efficient.
In addition to drag and save into Eagle App directly, the popup window will also display the most frequently used folders, you can also utilize drag and drop here to quickly categorize your files.


If you have time, you can also drag files into the "Choose Folder" option to give files labeling and classification directly on the pop-up window.

---
02 Unleash the limitation of saving images on certain websites
Designers might often encounter restrictions set by certain websites that leads to unable to save a very nice images.

With Eagle, you just need to tap the shortcut key Alt+right key , and Mac is option+right key to save any picture you see on the web.
If you want to save all the pictures on the webpage in batches, click "Batch Save" to do it all for you, it will even detect the website UI for you as well!

The pop-up window that pops up after clicking batch save allows you to filter and classify the pictures making your inspiration process smoother!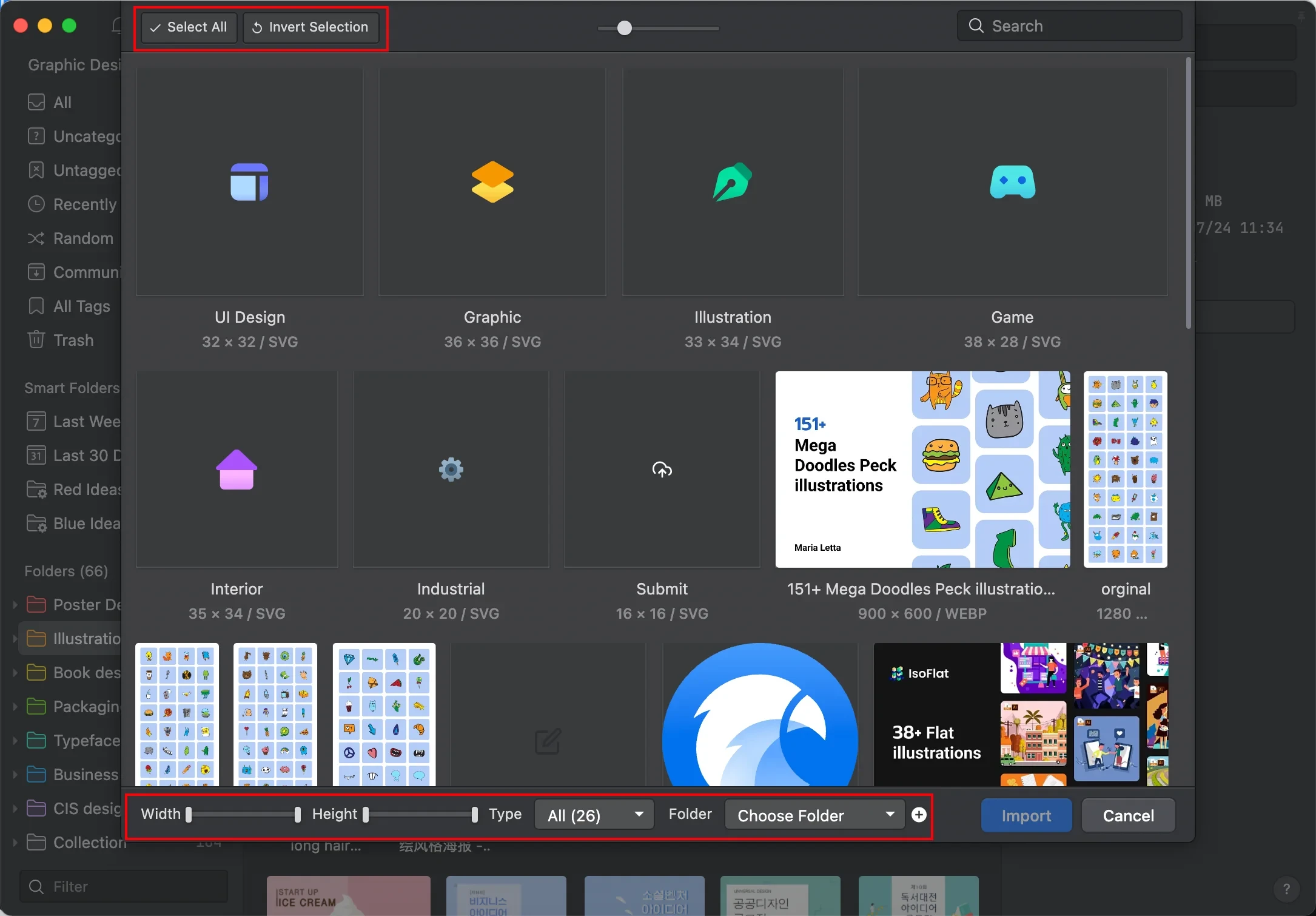 ---
03 Screenshots everything you like
When designers are collecting inspirations, they might encounter some cases where multiple pictures are stitched together. It is inevitable that they need to use screenshot tools, however not every screenshot tools offers the possibilities to screenshot full page of the website. Don't you worry, Eagle's extension can help you with that too!

Capture Area: Select any area of the page to take a screenshot
Capture Visible: Take a screenshot of the current screen display
Capture Page: Take a screenshot of the entire website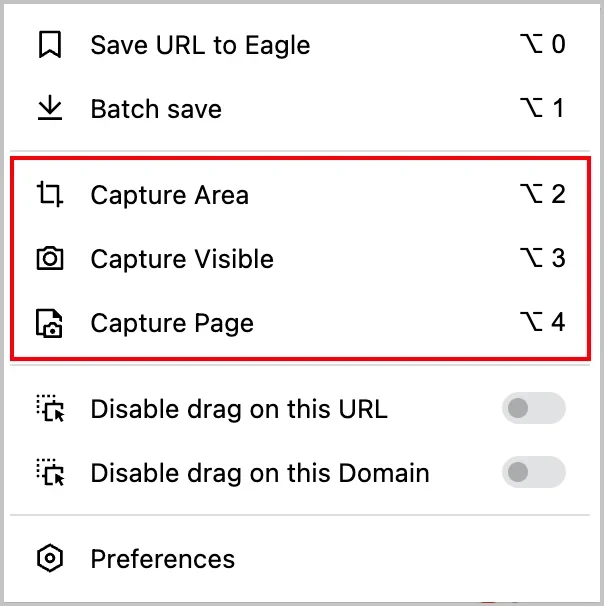 Select "Capture Area" and press the prompted shortcut key , Eagle can also automatically help you to frame and select web page elements, click to capture a picture with desired size instead of wasting time on manually adjusting the screenshot.
For screenshots that need to be cropped manually, you can also use the shortcut key shift or command to adjust the screenshot to speed up your work productivity!

If you haven't tried all the functions of Eagle extension, try it yourself today!

---
Eagle Product Update
Eagle is currently working on supporting avif format.
Eagle affiliate program is now live! Share Eagle through your exclusive link, you can earn 30% commission!

Earn passive income with these 3 simple steps:

There is no upper limit on the commission, the more people buy through your link, the more affiliate reward commission you can earn, try it now!
---
This week's selection of 2 sets of free commercial materials for you to get inspired! Try using Eagle App to organize them and build design resources into your own design library!
38+ Flat Illustrations
Most of the vectors and graphic resources are available in ai files, you can amend it into your own design styles!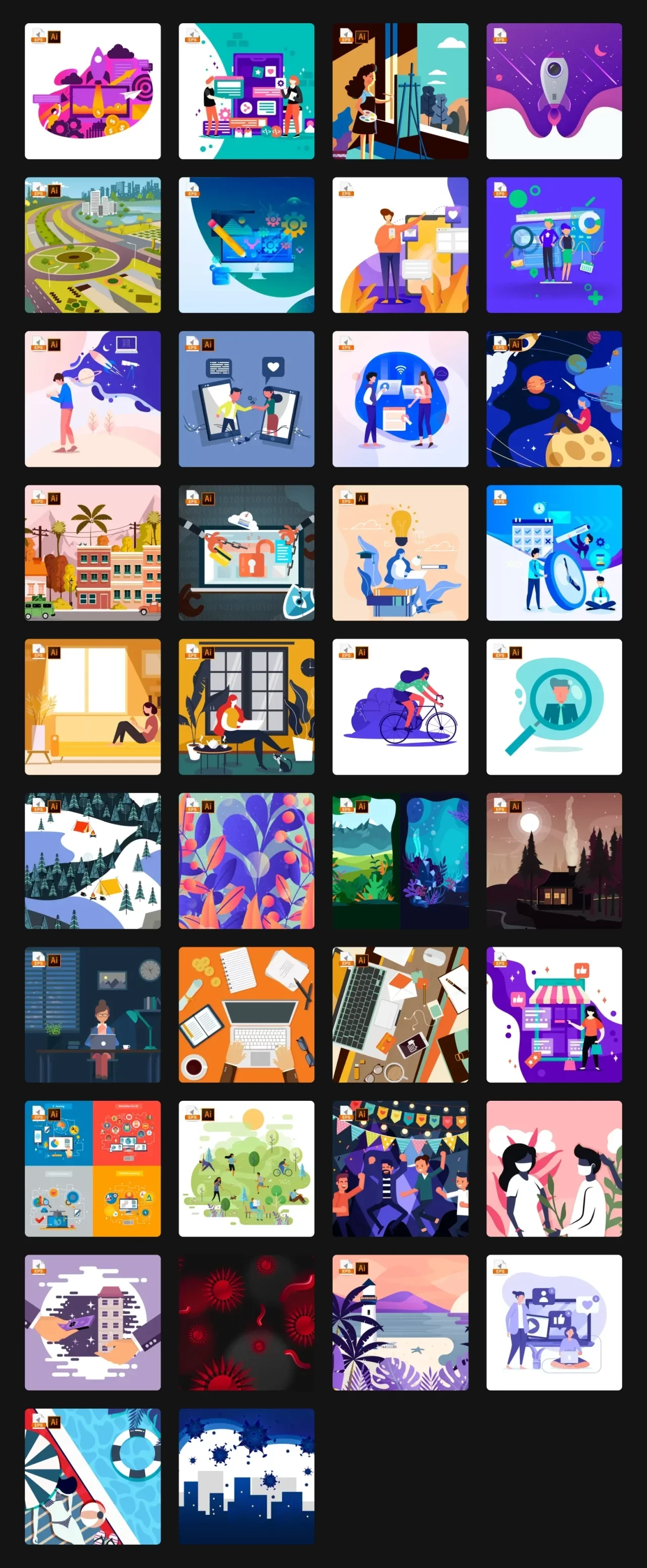 ---
1440+ Open source 3D icons
This 3D icons library is open source, free for commercial and personal use which is worth to collect & recommend surely. Besides its cute design, the quality of icons is pretty high that also offers 3 camera angles & 4 predefined color styles with PNG. If you would like to change color-match or be the reference of practice your 3D skill, the collection offers Blender & FBX, too. Vijay verma is a very nice designer, working at Zomato as product designer. If you like his style, you shall collect this peck!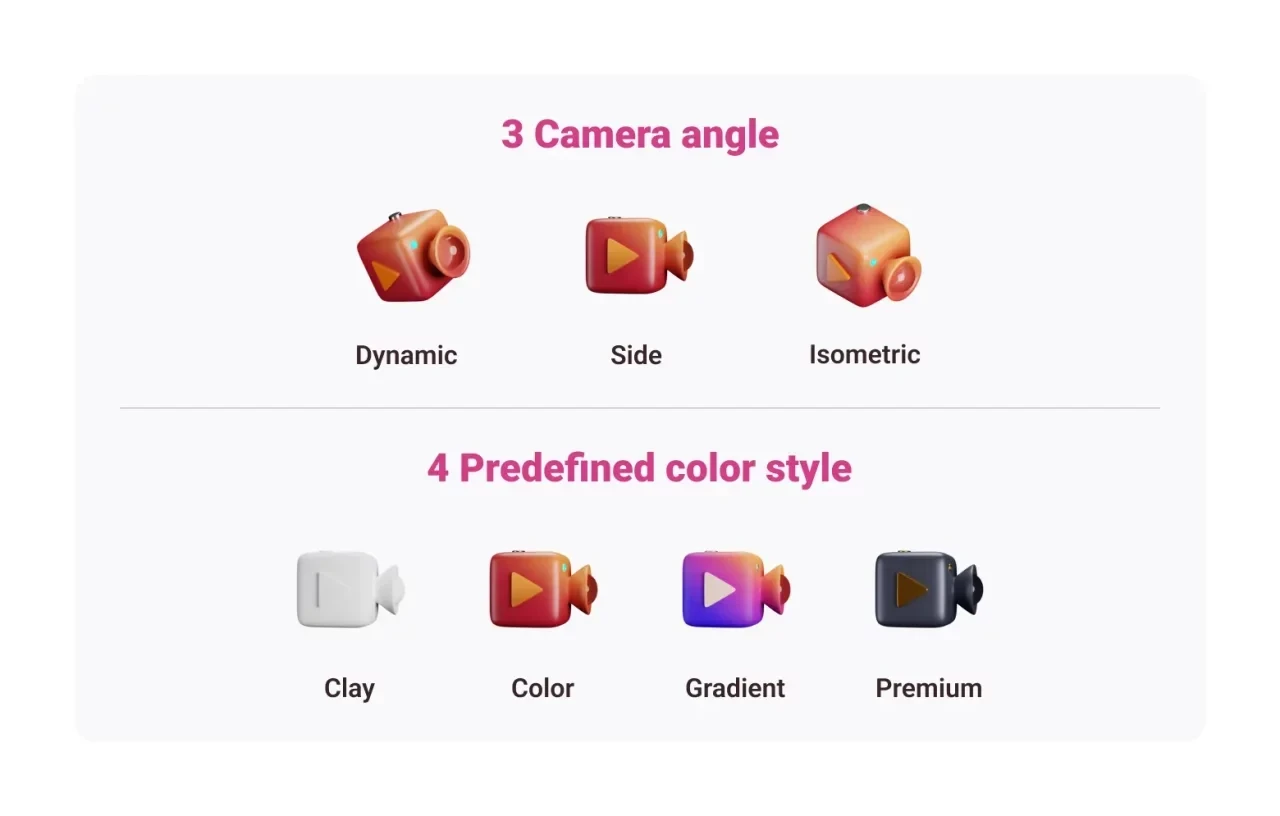 ---
Eagle Community is a resources sharing platform, where you can explore, share and learn ideas from. Currently, Eagle Community provides exclusive design resources and design tool database ranging from UI, graphic, illustration, game and interior design.